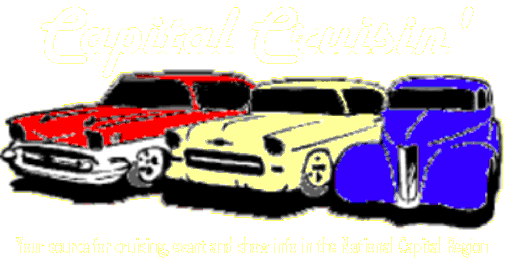 Cool Car and Cruisin' related Videos
These videos are for entertainment purposes only. Capital Cruisin' does not condone or support street racing. Visit your local drag strip instead!

A Taste of Cruisin' Ocean City 2008

Greg Fermo's blown alcohol-injected small block Chevy powered Pontiac

MD PonyXprs

The drag race from "Hollywood Knights"

Trailer for "Two Lane Blacktop"
HOME | EVENTS & SHOWS | CRUISES | PICTURES | VIDEOS | CLUBS | Rodder's Rainbow Bridge | LINKS
Copyright 2001 - 2008 Capital Cruisin © All Rights Reserved